About Us
Mission Statement
Spadco, Inc. will maintain and pursue quality standards that will remain throughout all aspects of our business transactions. Operate with integrity, withstand competition by utilizing creative ideas, fair pricing and meeting client's "use" dates, 100% of the time.
Vision Statement
To be the best Ad Specialty Distributor as perceived by our clients and vendors by adding value to our client's marketing efforts through the use of quality imprinted products.


What makes SPADCO better than the others?

The Specialty Advertising Company was founded on the idea that providing imprinted promotional products through personalized relationships is the right way to do business. The desire to meet specific marketing and budget requirements for each client, along with time-honored associations with leading suppliers, gives Spadco the unique edge of being able to help clients maximize their brand exposure and impact.

Spadco has aggressively sought out and partnered with organizations, programs and opportunities to offer client benefits rarely provided by home-office or mega-warehouse specialty companies. Affiliations and memberships include:


Certified Woman-Owned Business
US Small Business Administration
Federal Buyers Network
National Federation of Independent Business
Advertising Specialty Institute Network
Promotional Products Association International
PPAI Code of Conduct Early Adopter
SAGE Distributor
Advertising Specialty Institute


These benefits are available to YOU. Contact The Specialty Advertising Company and begin building a relationship!
SPADCO's Story
The Specialty Advertising Company began in 1987 with big dreams and a small office in historic downtown Fort Smith, Arkansas. True Grit's Judge Parker, Mattie Ross and Rooster Cogburn are as well-known to Fort Smith as Jody Weiche, owner of The Specialty Advertising Company which she incorporated in 2001 as Spadco, Inc.
Before Spadco, from grade school and into college, Jody pushed the envelope of entrepreneurship, participating in every school work-project available. Even as a young child, she listened to her father talk about the advertising business in which he excelled, loving his stories about clients and campaigns. She admired his energy and creativity.

After marriage, Jody joined "corporate America" and settled down as wife and employee. But baby changed everything. Jody re-thought her choices, and decided that she would be her own best boss, and started her own business selling specialty advertising products. Simple as that. But simple turned into 24/7 everything and she loved it. Her family thrived and her father smiled as her business grew. Within a few years the office was too small and by the time her daughter graduated college the offices had become a suite. Jody's focus on good business ethics and product knowledge, her competitive spirit and commitment to customer service honed the sharp edge that brought Spadco, Inc. into the international market and to the forefront of the promotional products industry.


Clients look at The Specialty Advertising Company and see their own successes and Jody looks at her clients and sees friends she knows by name.
Jody Weiche-LaFleur
In 1987 Jody began her 30-year plus journey into owning, operating and managing a distributorship for imprinted promotional products. The Specialty Advertising Company (SPADCO for short) was a tiny, one room office; and Jody was a part time human resources assistant, a wife, new mother and a woman who wouldn't believe in the glass ceiling. Realizing that even her smallest decision could make a big impact, she partnered, joined, volunteered and began nonstop continuing education. Today SPADCO is an award-winning, international distributor, strong and still growing, which exemplifies the vision of a woman who never gave up and never loses sight.
Weiche is active in local organizations, a graduate of the Fort Smith Fire Department Citizens Fire Academy, City of Fort Smith Citizens Academy and the Fort Smith Police Department Citizens Police Academy. As a former Board member of the Trustees of St. Paul United Methodist Church, Fort Smith Community Rescue Mission, the Clayton House and numerous mission trips; she is currently working with The City of Fort Smith on the 200 year Bicentennial.
A resident of Fort Smith, AR since grade school, Jody calls herself a native, and home is a century-old white brick with a front porch she actually uses, and her yard is a testament to her love of gardening. Restoration, remodeling and decorating, especially faux marbling replication from vintage Southern homes, are hands-on projects of love. Antiques and mementos make her home the family gathering place. Jody recently remarried after her husband of 30 years passed away battling cancer. She has one daughter, 2 step sons, 6 grand-daughters and an extended, close-knit family. email: jody@spadcoinc.com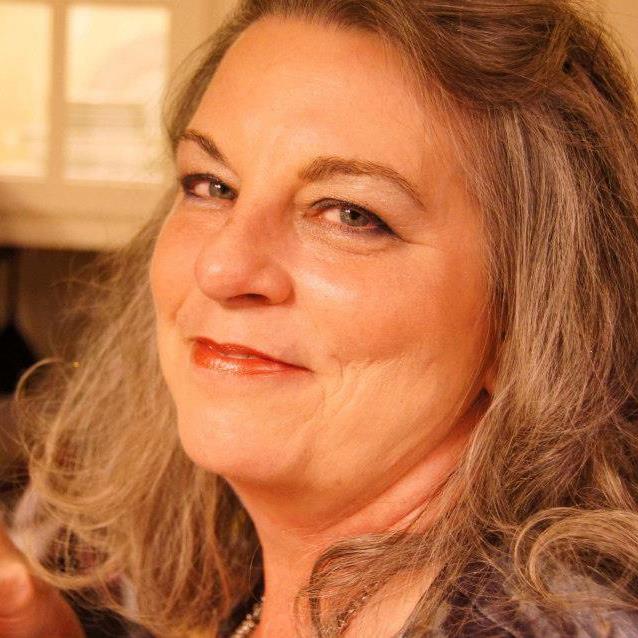 Carolyn Lovern
Having been with Spadco for over eleven years, Carolyn knows the ropes, is a front line contact and as she puts it, "I've got your back." She's the numbers guru, and keeps accounts with her continuing education and QuickBooks certifications. She answers carefully and doesn't just say what you want to hear…she'll make sure you get the right answer.


Donrey Media Group is where Carolyn got her feet wet. From their circulation department of the Southwest Times Record she went to Rheem Manufacturing. Her attention to detail made her part of their transition to a new type of product identification coding and she trained other Rheem facilities in this new innovation.

Prior to joining Spadco, Carolyn's adventurous nature and the skills acquired with major corporations lead her on a journey that honed her managerial skills and ability to help make things happen no matter what. Carolyn joined the Mighty Thomas Carnival managing the food concessions. She saw the USA and met people from every walk of life…and does she ever have some great stories, an astonishing education and a lot of friends! Currently Carolyn is a volunteer seamstress for Little Angel Gowns (Where Dream Gowns....become Angel Gowns)